Move Over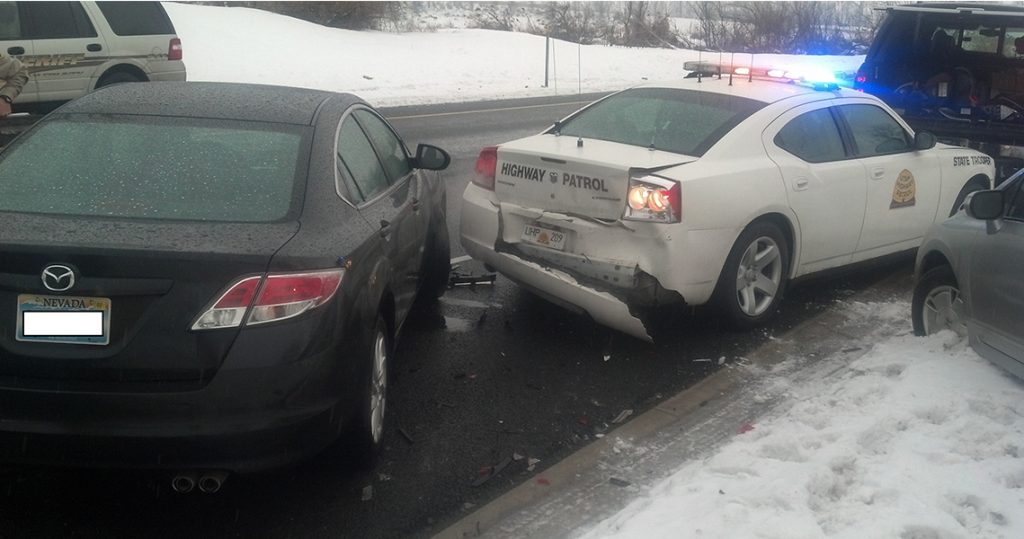 HOW TO AVOID CRASHING INTO TROOPERS
Slow down, move over and look where you want to go.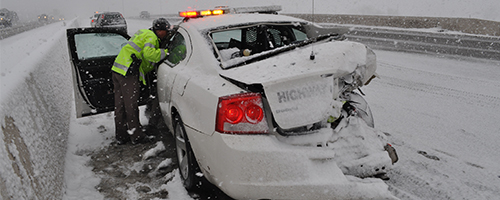 SLOW DOWN – BEFORE YOU GET NEAR THE CRASH SITE
You should be going under the posted speed limit to begin with. DO NOT brake suddenly when you are near the crash.
---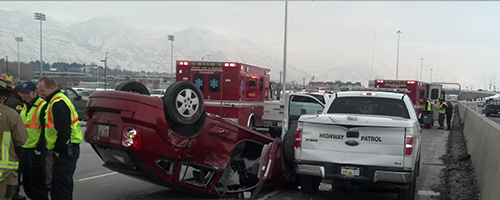 MOVE OVER – IF IT IS CLEAR AND SAFE TO DO SO
If you can't move over a whole lane, don't panic – move as far to the left or right in your lane as possible and slow down.
---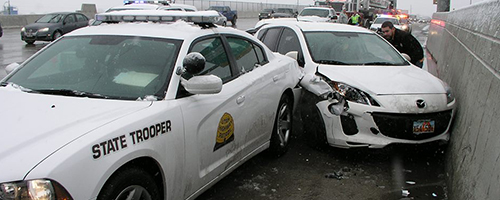 DO NOT BRAKE SUDDENLY
That can cause you to slide into the cars stopped on the shoulder.
---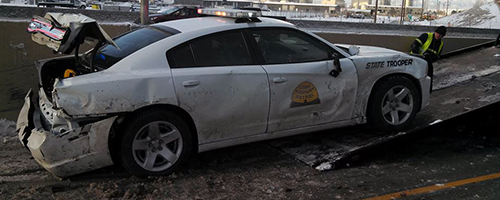 LOOK WHERE YOU WANT TO GO – NOT AT THE VEHICLES ON THE SHOULDER
Focus on the road and look at the path you want to follow.
---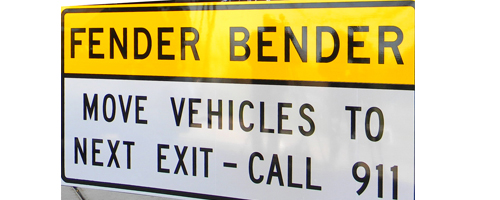 MOVE FENDER BENDERS OFF THE FREEWAY
The road shoulder is dangerous – even when roads are dry.
---
This happens every winter. Please, help keep your Trooper safe – SLOW DOWN, MOVE OVER.