UHP Career Opportunities
In addition to patrolling Utah's roadways, there are many different career opportunities within the Utah Highway Patrol.
Trooper
As a Trooper with the Utah Highway Patrol you will work with a purpose to reduce crime, crashes, and deaths on Utah roadways. You will engage in a high-volume and balanced traffic enforcement on every shift with a focus on DUI detection, Seat Belt Violations, Speeding, Distracted/Drowsy Driving, and Equipment Violations. You will make a dramatic difference in the lives of Utah's citizens by helping to reduce crashes and deaths through enforcement and assisting disabled motorist.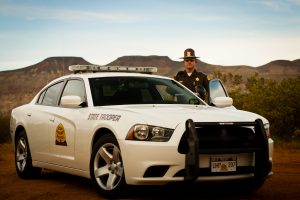 Motors
As a motor officer you get to enjoy the small size of the bike during the spring/summer/fall months and spend the winters in your patrol car. To become a motors officer you must attend an extremely taxing 2-week training by our certified instructors. You must graduate this training before beginning your field training as a "motor", some who enter the training don't end up graduating. Being a motor officer has its many benefits such as, traveling around the state for enforcement, attending parades, and being a part of motor escorts for a variety of events.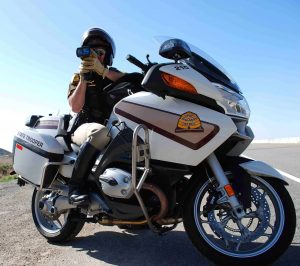 DUI Squad
Do you have a passion for getting impaired drivers off of Utah's roads? Our DUI squad works hard and travels to different parts of the state to provide enforcement to certain high volume areas. A trooper on the DUI squad is expected to be proficient in DUI arrest and keep up to date on training and current trends. A DUI squad member is proactive and increases awareness of the dangers of drunk driving.
K9 Unit
UHP's K9 officers are all dual purpose, trained in either interdiction (drug) or explosive detection as well as patrol. The K9 handler goes through a 2 week training with their K9 and from there they have weekly trainings. The K9 goes home with the handler every day and often becomes a part of the handler's family. K9 handlers provide demonstrations for public information and education as well as community outreach.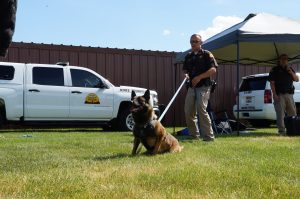 State Capitol
The Utah Highway Patrol is committed to providing a safe and secure environment to the citizens, state employees, and public officials. Troopers that serve in this capacity are tasked with becoming proficient in other areas of responsibilities which include: bike patrol, K9- Explosive Detection, Public Protection Unit, SERT, Court Security, and Threat Management.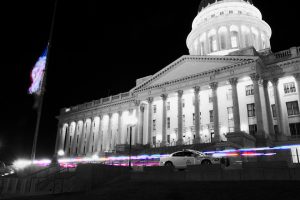 Major Crash Investigation Team
The full time Major Crash Investigation Team provides an in depth investigation to serious traffic collisions throughout the state. Troopers interested in becoming a member of MCIT must go through six weeks of extra crash investigation. The reconstruction of an incident involves multiple factors such as human, mechanical, and environmental and each phase (pre-collision, at- collision, and post collision) are all very important in determining the contributing factors of the incident.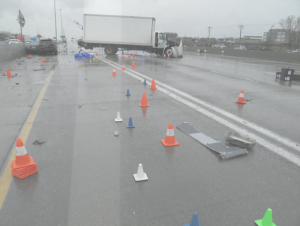 Dignitary Protection
Dignitary Protection is a full time position that troopers are selected for; they are responsible for providing protection and security to the Governor, First Lady, Lt. Governor year round and to visiting dignitaries as needed. The detail provides safe and secure transportation, advanced security assessment of sites and locations, and travels everywhere the Governor is needed.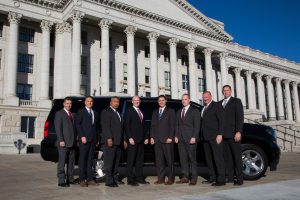 Commercial Vehicles
The duties of a commercial vehicle Trooper include roadside inspection of unsafe commercial motor vehicles as well as port of entry inspections. These troopers work with Utah Department of Transportation with the goal of educating and encourage Federal Motor Carrier Safety Administration compliance.  A commercial vehicle Trooper "Truck Inspector" is highly trained in the detection of unsafe vehicles, and perform an inspection on all fatal crashes involving a commercial vehicle.
Salt Lake Community College Policing
Troopers in Section 21 provide a safe and secure educational learning environment for all students, faculty and campus visitors of Salt Lake Community College. Troopers have the opportunity to patrol in their vehicles, foot, and bike patrol.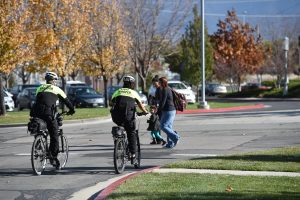 Public Information and Education
UHP has a full-time trooper and sergeant dedicated solely to PI&E and troopers throughout the state participate in educational and outreach activities on a part time basis.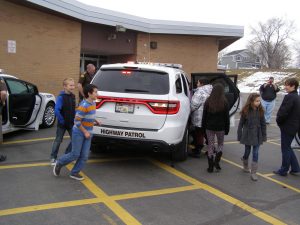 State Bureau of Investigation
The State Bureau of Investigation is the detective division of the Department of Public Safety. Within SBI, there are several different subdivisions that conduct different investigative activities.
Alcohol Enforcement Team
Alcohol Enforcement Team agents conduct both overt and covert operations at retail establishments and special events throughout the state to enforce the state laws and regulations governing the sale and use of alcoholic beverages.
Major Crimes
The Major Crimes section is primarily responsible for investigations involving homicide and violent crime, officer involved critical incidents, sexually motivated crime, complex financial frauds, and identity theft.
Narcotics Task Force
The DPS Criminal Interdiction Team works to detect serious crimes on Utah highways and develop prosecutable cases against the involved criminals.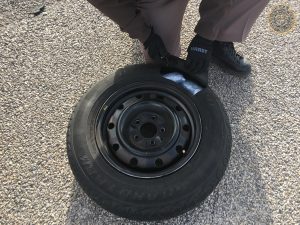 Special Units
Honor Guard (Part Time)
The UHP Honor Guard has been a specialized unit within the patrol for over 20 years. The purpose of the unit is to represent the Utah Highway Patrol at ceremonial functions and exemplify departmental "esprit de corps."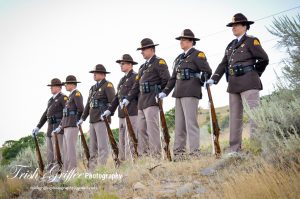 Dive Team (Part Time)
The DPS Dive Team is utilized by agencies across the State of Utah and neighboring states to provide assistance to aquatic homicide investigations and accidental drownings. The dive team is a part-time position that trains weekly, troopers must be proficient in swimming a scuba diving.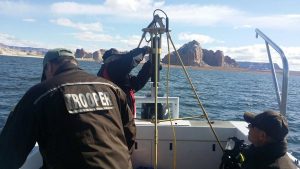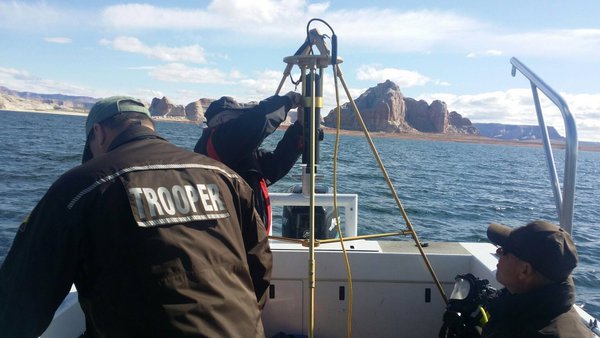 Special Emergency Response Team (SERT – Part Time)
The Special Emergency Response Team (SERT/SWAT) consist of one full-time coordinator and 15 part-time operators who respond to incidents, assist with trainings, plan operations, and provide tactical response throughout Utah.  Each member must try outs and complete one week of intense training as well as monthly training requirement of 16 hours.  The SERT team carries out critical missions and operations such as VIP security, during high profile drug buys, serving felony warrants, executing high profile or dangerous search warrants, during hostage or barricaded suspect incidents, during courtroom security on high profile cases, transporting high risk prisoners, and as additional resources during major events such as motorcycle rallies in remote areas of the state.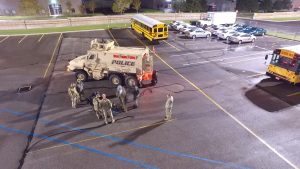 Public Protection Unit (PPU – Part Time)
The Public Protection Unit was created in 2014 so Utah would have a specially equipped and well-trained team that would be able to handle situations with thorough training, understanding and minimum use of force. A trooper on the PPU is part-time as they complete their other assignment on the road, they will respond as needed to civil unrest and at the request to assist other agencies.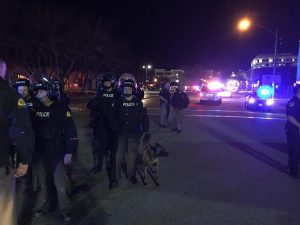 Aero Bureau
The pilots and tactical flight officers who comprise the DPS Aero Bureau provide invaluable and lifesaving assistance to individuals, law enforcement and state agencies. Tactical Flight Officers (TFOs)  assist the pilot in all aspects of the flight and are a critical part of the air crew. The TFO duties include monitoring the safety of others around the aircraft, operating onboard FLIR and camera systems, coordinating and calling out pursuits for ground units, reporting and documenting flights, and above all, ensuring the safety of individuals involved. After one year of successfully operating as a TFO, additional duties involving rescue and hoist operations may be added. These duties could be added earlier as needs change. The TFO is a collateral duty assignment and officers are expected to work in their sections full time.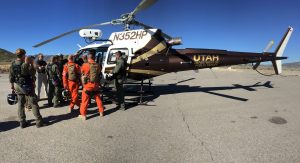 ---
If you have any questions about career opportunities within UHP, or just about how to join UHP, contact our recruiter.