Join UHP – Becoming a Trooper
We do not currently have a recruitment period open. Check back here soon for our next recruitment.
The basic eligibility requirements for being hired as a Trooper are:
High school diploma or GED
Age 21 and over
US Citizen
A background demonstrating good moral character
Click here to see if you meet all the Minimum Requirements to become a State Trooper.
All applicants interested in becoming a State Trooper are required to take a written exam called the P.O.S.T. Entrance Exam. Click here for more information and testing locations.
Test results normally take two weeks for the results.
Arrangements are available for out-of-state applicants.
---
Recruiting on Instagram Stories
We've shared a lot of information about joining UHP on our Instagram Stories.
Click here to check them out or visit our Instagram page @utahhighwaypatrol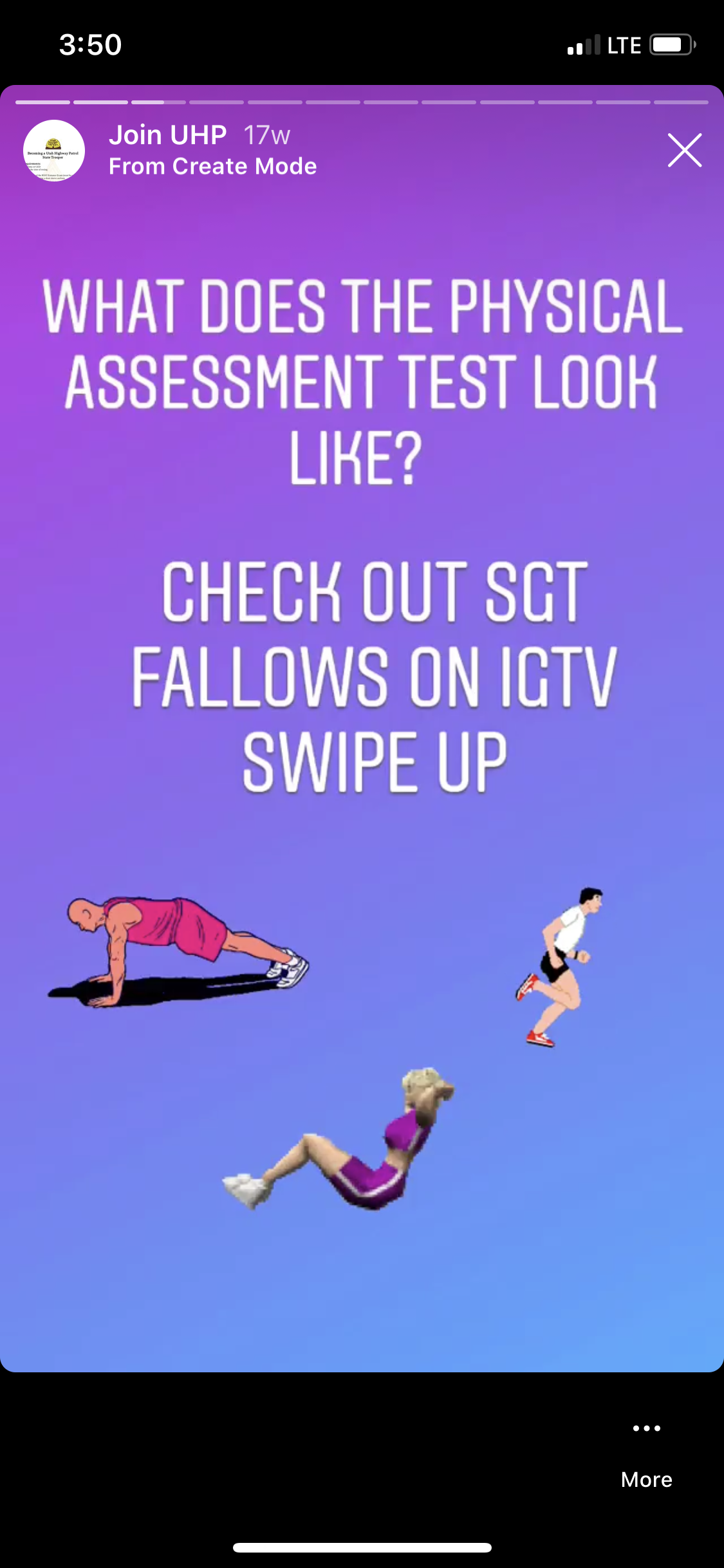 ---