Join UHP – Becoming a Trooper
UHP – Trooper
Statewide Recruitment
Closes at 11:59 pm on Sunday, April 2, 2023
 ***
Physical Assessment testing will be done at various locations throughout the state 
***
The National Police Officer Selection Test (NPOST) MUST be taken by April 21, 2023.
One for One salary credit may be given for prior law enforcement experience

$5,000 training reimbursement given to those who recently self-sponsored through a Utah POST satellite academy

$2,500 hiring bonus for those with prior law enforcement experience

$2,500 signing bonus to a new hired trooper, not captured in the two above, upon POST graduation/certification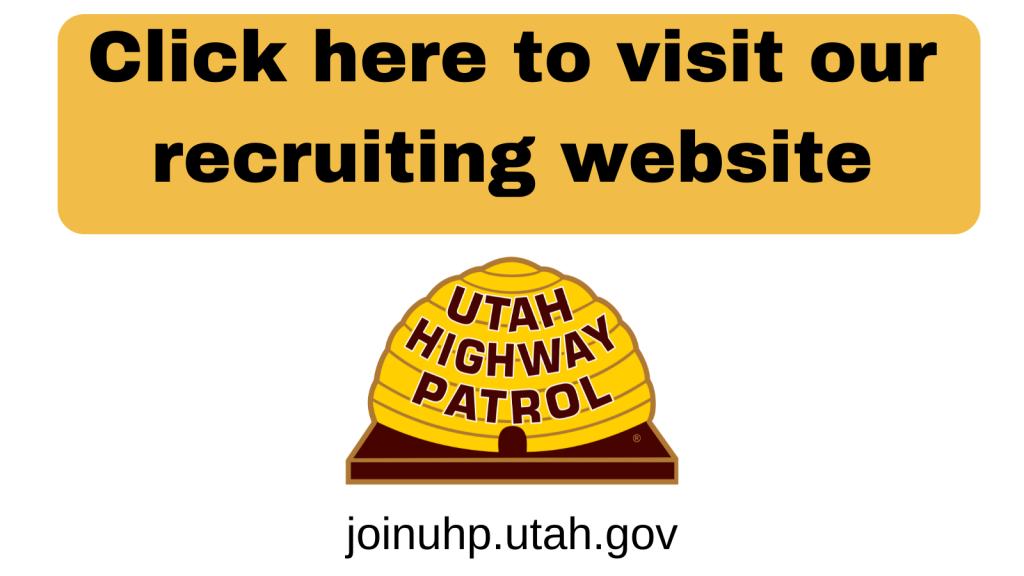 The basic eligibility requirements for being hired as a Trooper are:
High school diploma or GED
Age 21 and over
United States citizen or a lawful resident of the United States who has been in the United States legally for at least five(5) years AND has legal authorization to work in the United States
A background demonstrating good moral character
Click here to learn about potential disqualifying factors.
All applicants interested in becoming a State Trooper are required to take a written exam called the P.O.S.T. Entrance Exam. Click here for more information and testing locations.
Test results normally take two weeks for the results.
Arrangements are available for out-of-state applicants.
---
Recruiting on Instagram Stories
We've shared a lot of information about joining UHP on our Instagram Stories.
Click here to check them out or visit our Instagram page @utahhighwaypatrol
---