Join UHP – Becoming a Trooper
A public recruitment has been posted for those who are interested in applying for the position of Trooper with the Utah Highway Patrol. 
 
Anyone who is interested in this recruitment must apply online. Click here or go to at https://www.governmentjobs.com/careers/utah Refer to Requisition #25353 . The closing date is Sunday, February 14, 2021 at 11:59 pm. 
***Physical Assessment testing will be done at various locations throughout the state ***  
 
The National Police Officer Selection Test (NPOST) MUST be taken by March 15, 2021.

The basic eligibility requirements for being hired as a Trooper are:
High school diploma or GED
Age 21 and over
US Citizen
A background demonstrating good moral character
Click here to see if you meet all the Minimum Requirements to become a State Trooper.
All applicants interested in becoming a State Trooper are required to take a written exam called the P.O.S.T. Entrance Exam. Click here for more information and testing locations.
Test results normally take two weeks for the results.
Arrangements are available for out-of-state applicants.
---
Recruiting on Instagram Stories
We've shared a lot of information about joining UHP on our Instagram Stories.
Click here to check them out or visit our Instagram page @utahhighwaypatrol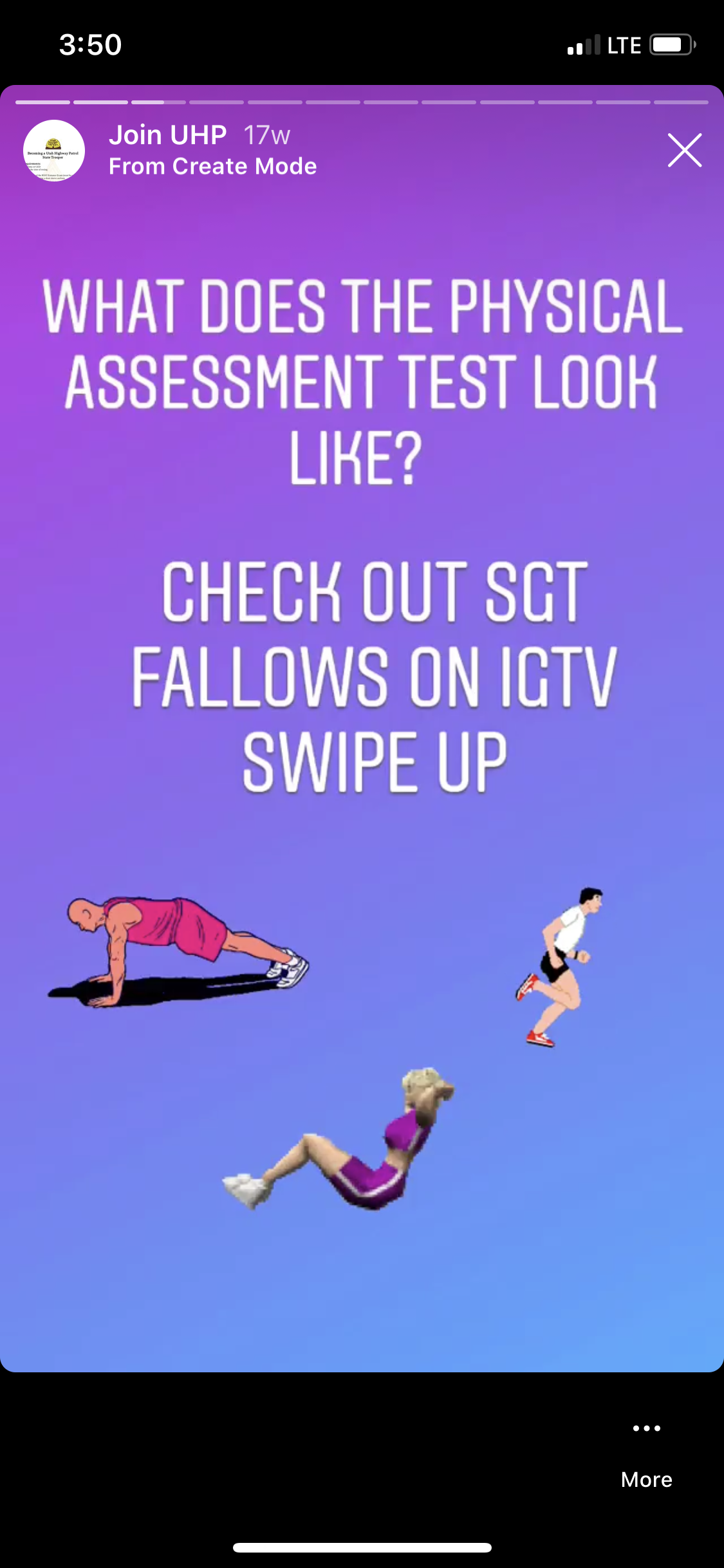 ---