Traffic Slow Downs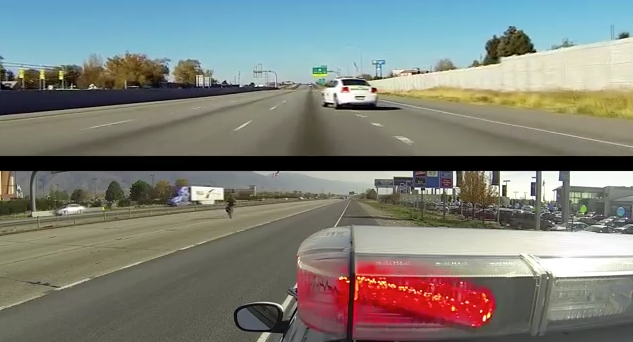 Over the years we have had many phone calls asking why troopers are driving slowly, swerving back and forth or straddling the lane divider. A few have reported them as driving drunk or being on a "power trip."
Doing what we call "Slowdowns" is a way of creating a break in traffic so that another trooper can take care of a potentially hazardous situation up ahead. Most commonly, it is used to allow troopers to remove debris from the roadway without endangering themselves or others. Slowdowns are also used to allow construction vehicles to safely enter a congested highway. They have also been used to create a "cushion" around dignitaries such as a Presidential visit.

So what should you do when you see a trooper driving slowly either in a serpentine manner or straddling the lane divider with their emergency lights operating?
First: Be aware of what is going on around you.
Second: SLOW DOWN.
Third: Please be patient and DO NOT ATTEMPT TO PASS THE TROOPER.
When the situation ahead has been resolved, the trooper will either increase their speed or pull to the side. Normally the situation is resolved in a minute or two and then you can be safely on your way.