Truckers-n-Troopers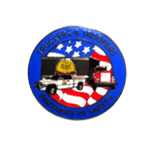 The Truckers-n-Troopers (T-n-T) program is a combined effort of the Utah Motor Transport Association and the Utah Highway Patrol aimed at improving commercial motor carrier safety and the relationship shared between the trucking industry and the troopers. The T-n-T program began on May 1, 1991.
Many positive and exciting things have occurred as a result of the T-n-T program. Many truck drivers have gained a better understanding of the Federal Motor Carrier Safety Regulations because of the training they have received from the troopers. Those companies participating in the T-n-T program seem to have a greater desire to voluntarily comply with the regulations, especially as they become more familiar with them.
Troopers participating in the T-n-T program have had a positive impact on the motor carrier industry by conducting educational programs at the various terminals. By going to the various terminals and conducting training and inspections on-site, many of the safety-related equipment problems can be corrected before the truck ever leaves the terminal.
The troopers also conduct on-site classroom instruction for the drivers, supervisors, and company safety representatives. This close interaction eliminates many of the misperceptions and misunderstandings that can develop in the field.
Two key safety issues are stressed during the classes taught by the troopers. They stress the importance of pre-trip and post-trip inspections. If these inspections are conducted regularly and properly, many of the minor problems will not escalate into major problems that compromise safety on the highway.
Troopers provide the motor carrier industry in Utah with instruction on the following topics: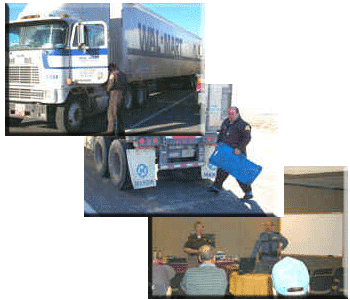 Safety Plus
Driver Hours of Service
Commercial Driver Licenses
"Fatigue – A Driver's Worst Enemy"
Securing loads/tarping
Pre-trip and post-trip inspections
Following too closely
Oversize and overweight regulations
Winter driving tips
Aggressive driving and road rage
For more information about the commercial motor vehicle safety program or to schedule presentations for your company, please contact the Vehicle Safety Section at (801) 965-4887.