Contact Recruitment
UHP Recruiting
Corporal Tara Walhberg
385-290-0175 (Office)
385-529-2145 ( Mobile)
joinhighwaypatrol@utah.gov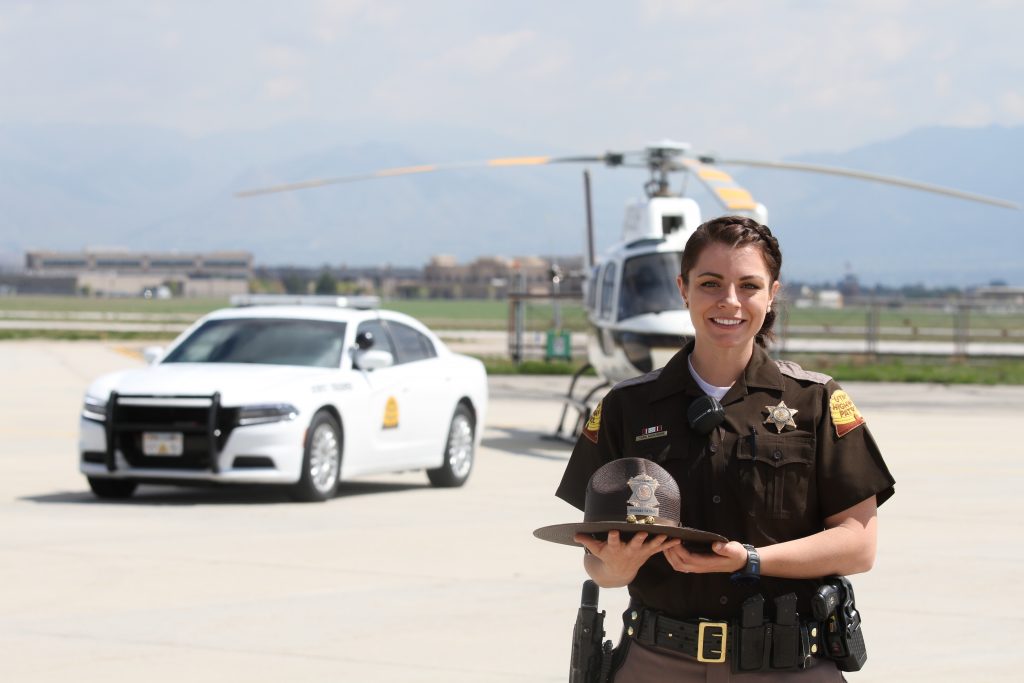 Corporal Tara Wahlberg has been with the Utah Highway Patrol since 2015, she has spent her career in Salt Lake County as a road Trooper and a member of the Public Protection Unit. Corporal Wahlberg was assigned as the Recruiter and Social Media Coordinator in 2020 at our Headquarters Division in Salt Lake City.
"It is a dream to be serving the citizens of Utah, especially with the Utah Highway Patrol. Growing up I always knew I wanted to be in a career that was meaningful and make a difference. As the department recruiter it is an honor to assist others in following their path and joining a truly amazing organization."
---
Human Resource Representative:
Kelly Chinn
Office: 801-965-4687
Fax: 801-965-4353
Email: joinhighwaypatrol@utah.gov
Contact us for more information on becoming a Utah State Trooper.