Click It for Candy Canes – Adopt A High School Events
To help remind high school students to buckle up during their holiday break, Troopers in Utah County and Wasatch County held Click It for Candy Cane events at local high schools.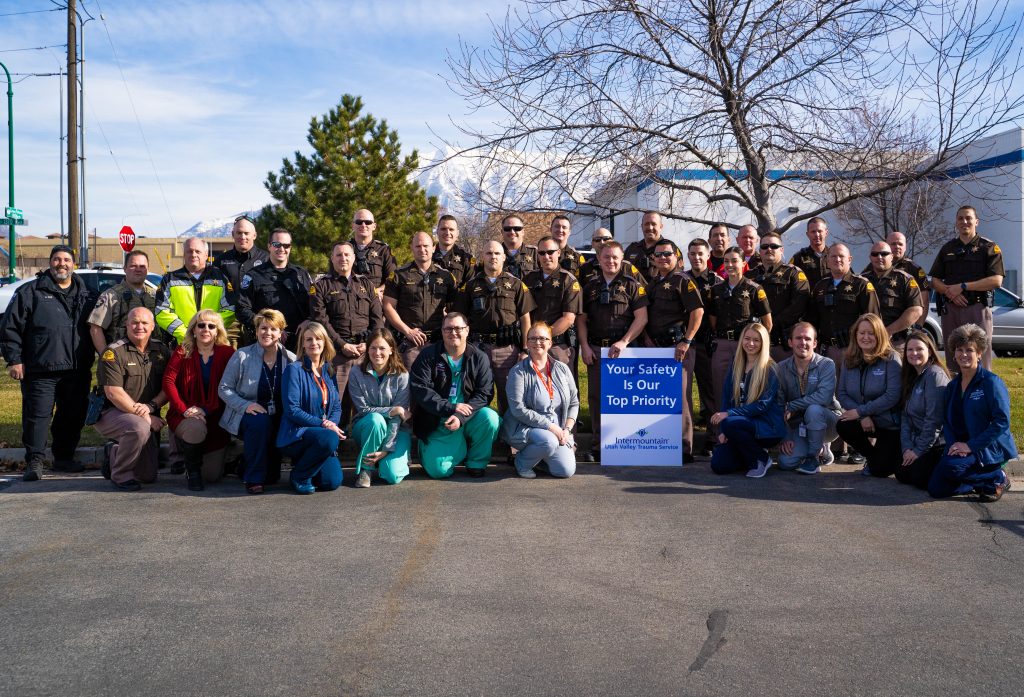 As students, parents, and teachers left the school, if they were wearing their seat belts, they received a candy cane or lifesaver.
The message was clear – seat belts save lives.
In Utah County, Trooper Bradford coordinated the event for two school districts covering 11 schools.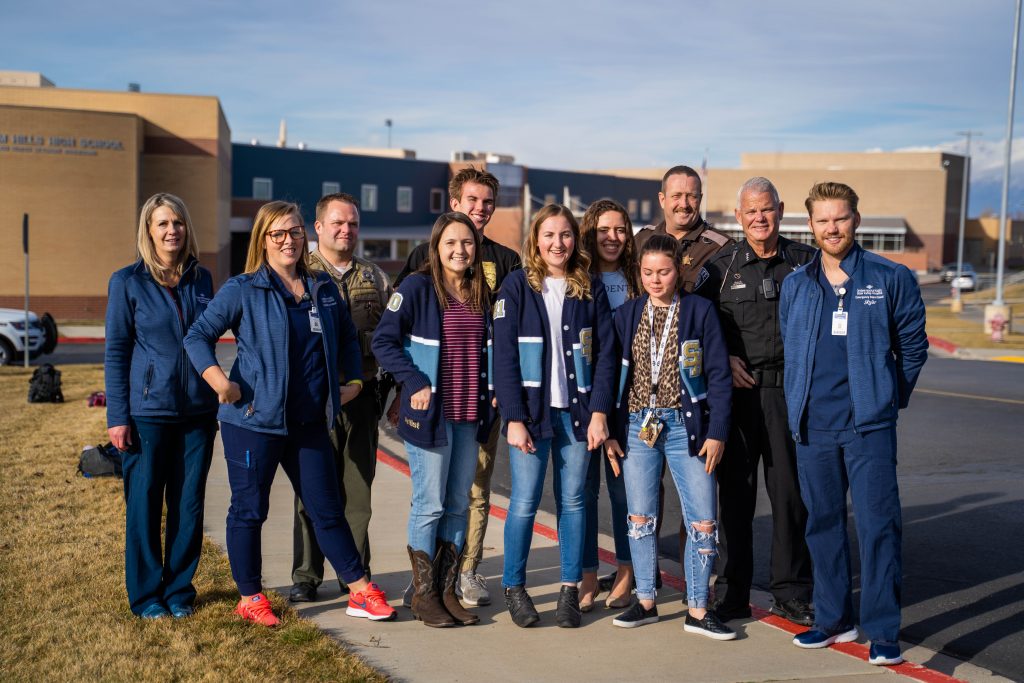 The project involved UHP, local law enforcement, Intermountain Health Care, the Utah County Health Department, driver education teachers, and student body officers.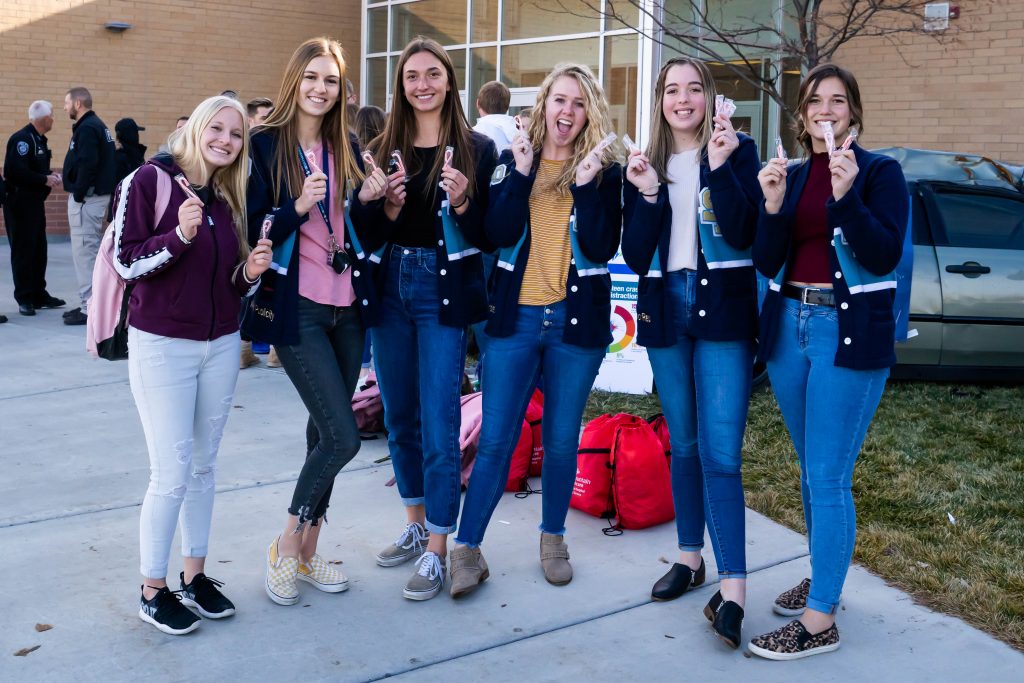 Trooper Bradford estimated that they gave out about 80,000 pieces of candy.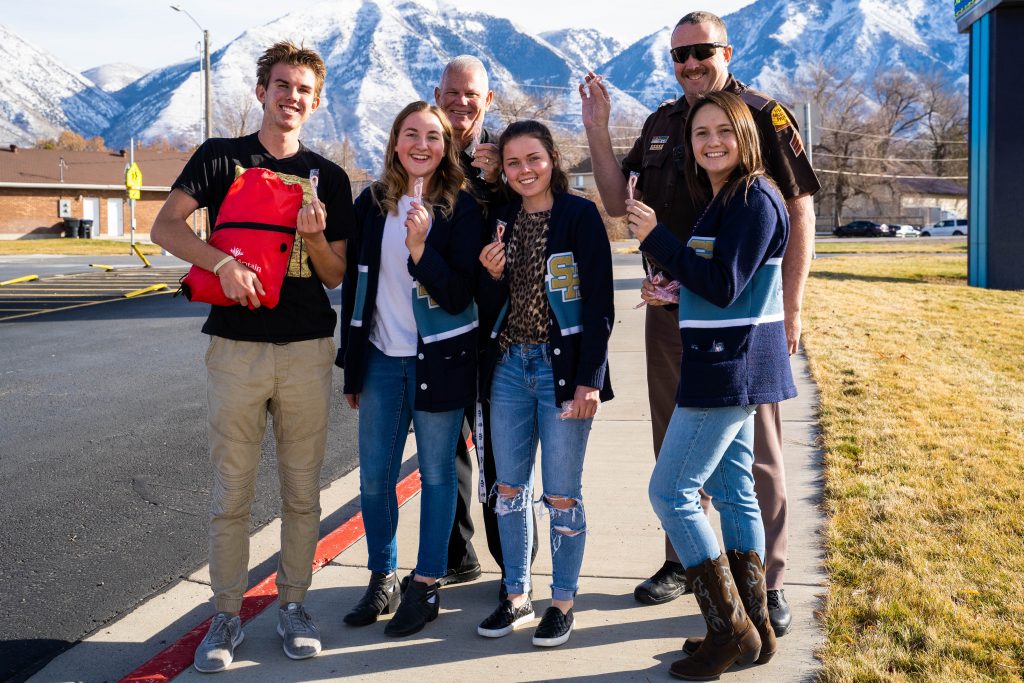 This amazing team effort all focused on one goal – making sure teen drivers (and every driver) gets home safely.
In Wasatch County, Sgt. Jorgenson and Troopers Boyd and Anderson held a Click It for Candy Canes event at Wasatch High School.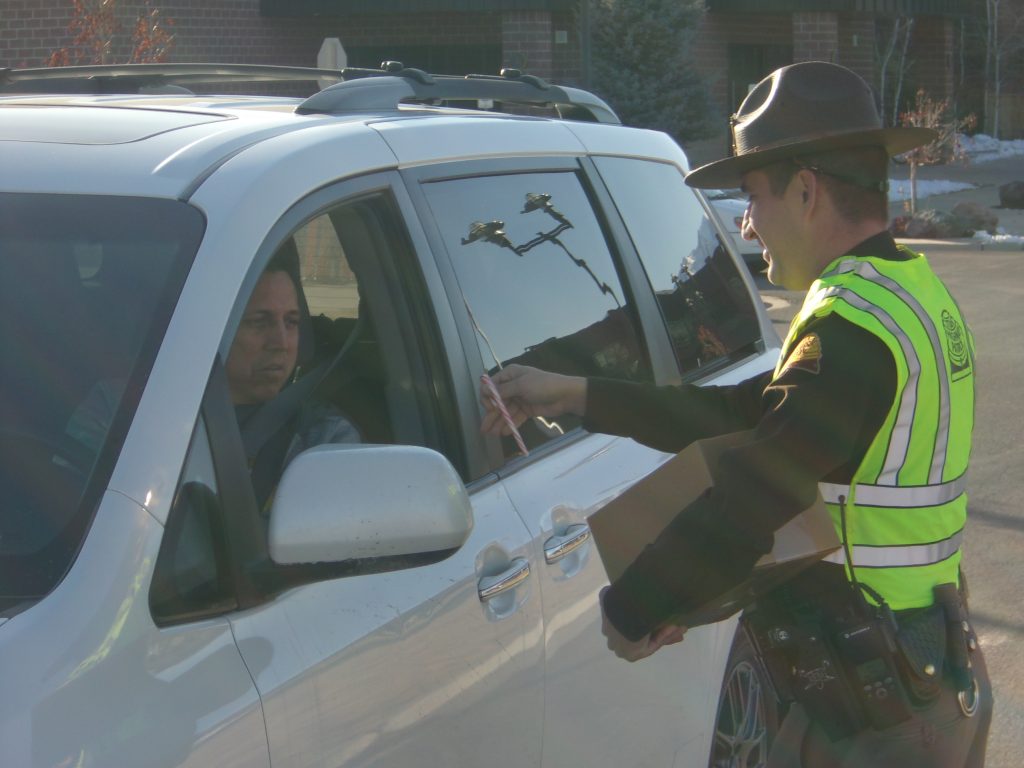 They gave out about 500 candy canes to students, parents, and teachers who were wearing their seat belts.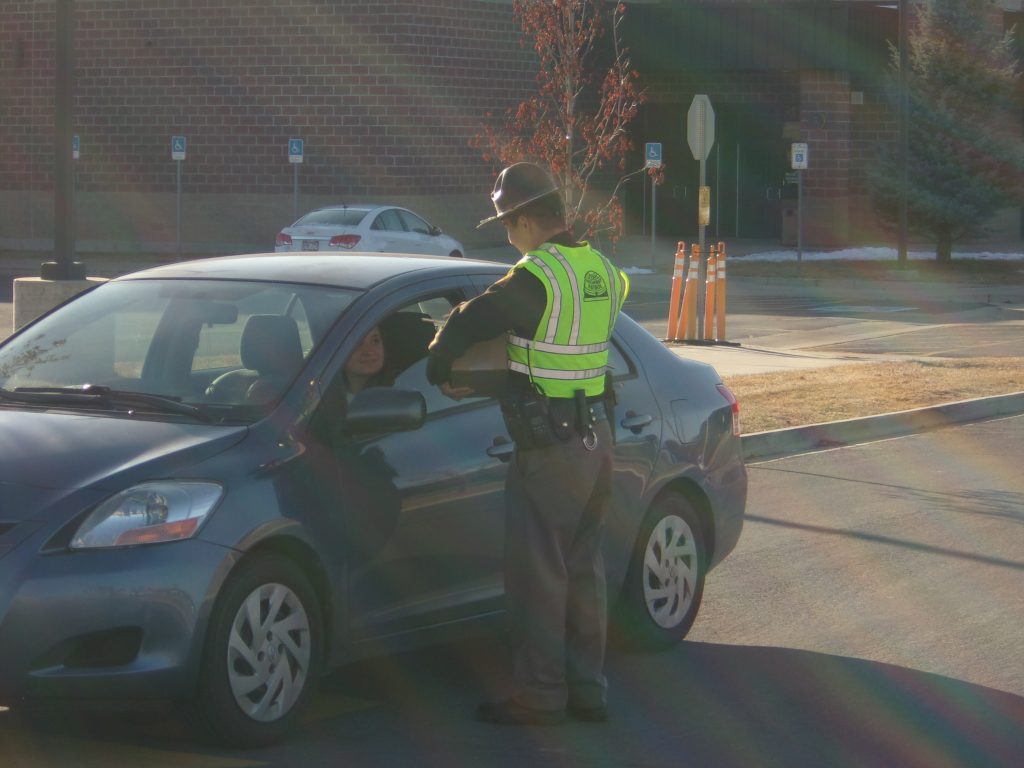 Whether your holiday travels take you near or far, make sure you and everyone in your vehicle buckles up – every trip, every time.
Have a safe and happy holiday season!