Vehicle Prep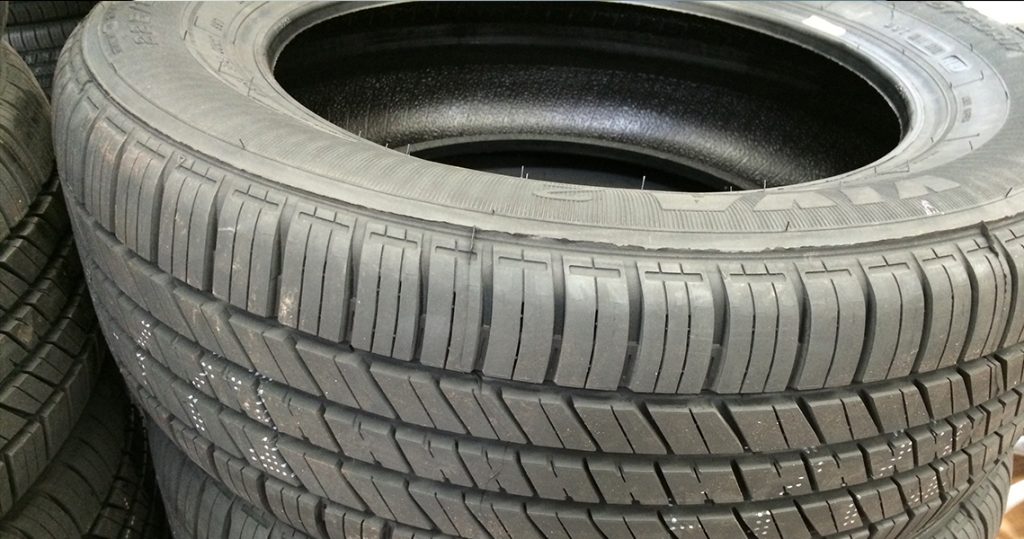 IT'S ALMOST ALL ABOUT YOUR TIRES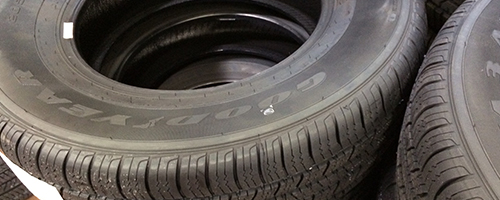 GOOD TIRES – YOU HAVE TO HAVE GOOD TIRES
You need good traction – older tires without a lot of tread can be the equivalent of ice skates for your car.
---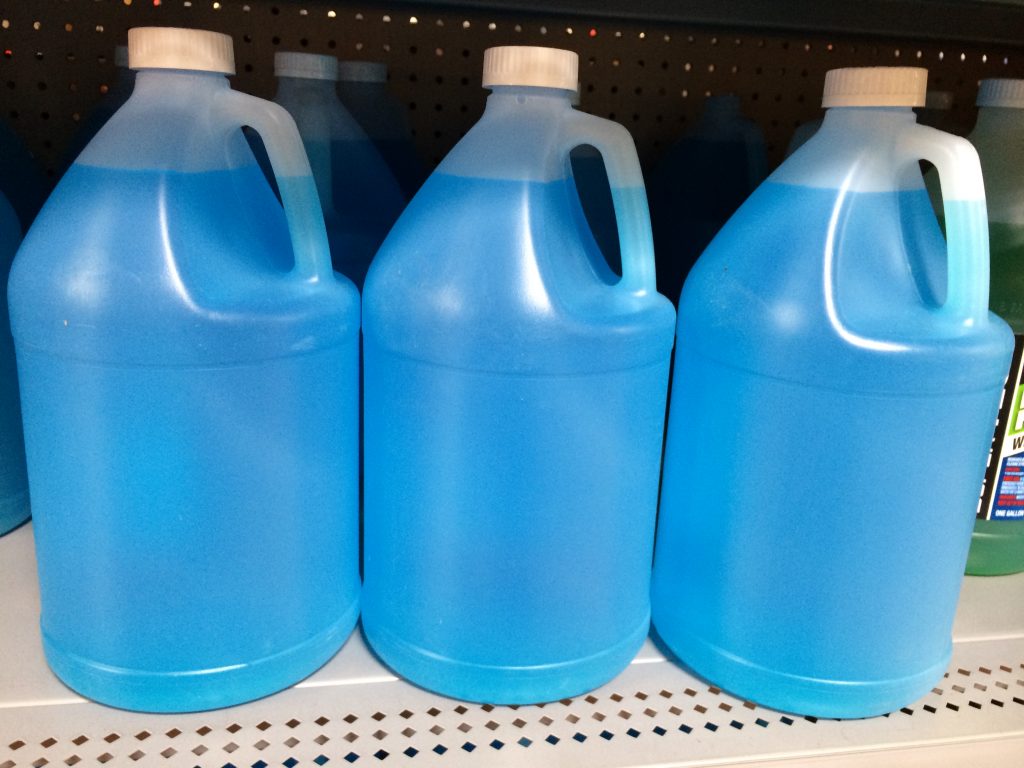 FILL YOUR WIPER FLUID RESERVOIR
Use the "anti-freeze" kind and fill it before the first snowstorm. But extra to keep in your vehicle.
---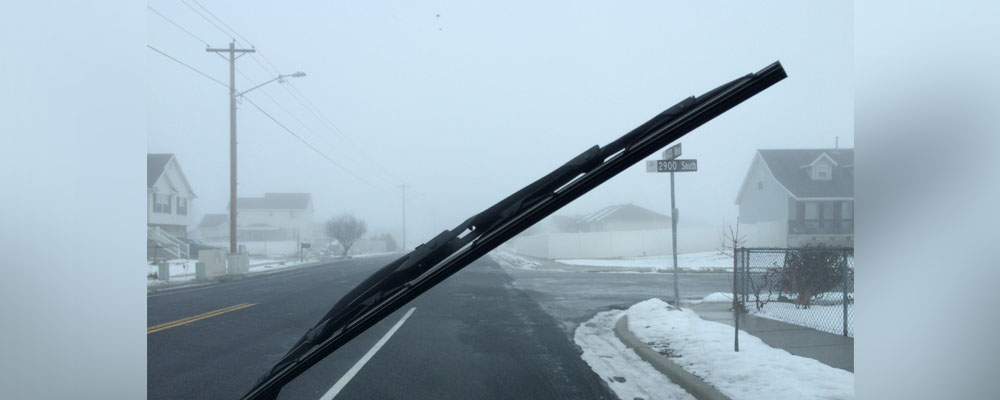 CHECK YOUR WIPER BLADES & REPLACE IF NECESSARY
You want them to be clearing not smearing your windshield.
---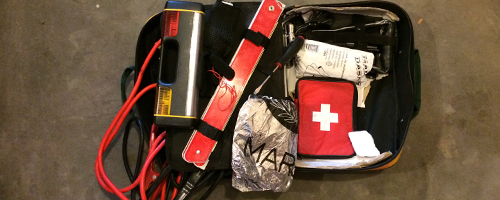 PACK YOUR EMERGENCY KIT ALONG FOR THE SEASON
Make sure it's well stocked – get details on what you should carry here.
---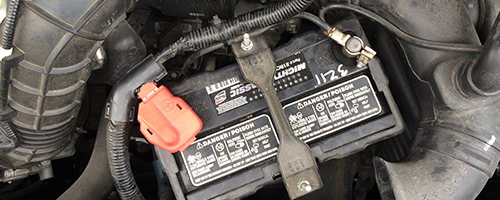 CHECK YOUR BATTERY
When the temperature drops, so does battery power. Make sure your battery is up to the challenges of winter.
---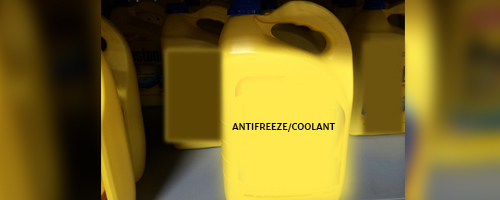 CHECK YOUR COOLING SYSTEM
Make sure you have enough coolant in your vehicle and that it's designed to withstand winter temperatures.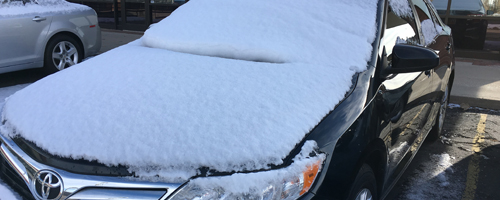 CLEAR ICE AND SNOW FOR VISIBILITY
Before moving your vehicle, clear ice and snow off your windows, headlights and tail lights.
---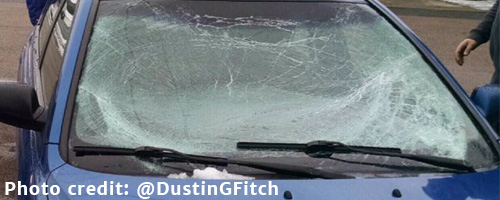 SNOW LEFT ON YOUR CAR CAN BE HAZARDOUS
If it hardens, it can fly off and cause damage similar to what is shown in this photo.