Patrolman Franklin "Dean" Schaerrer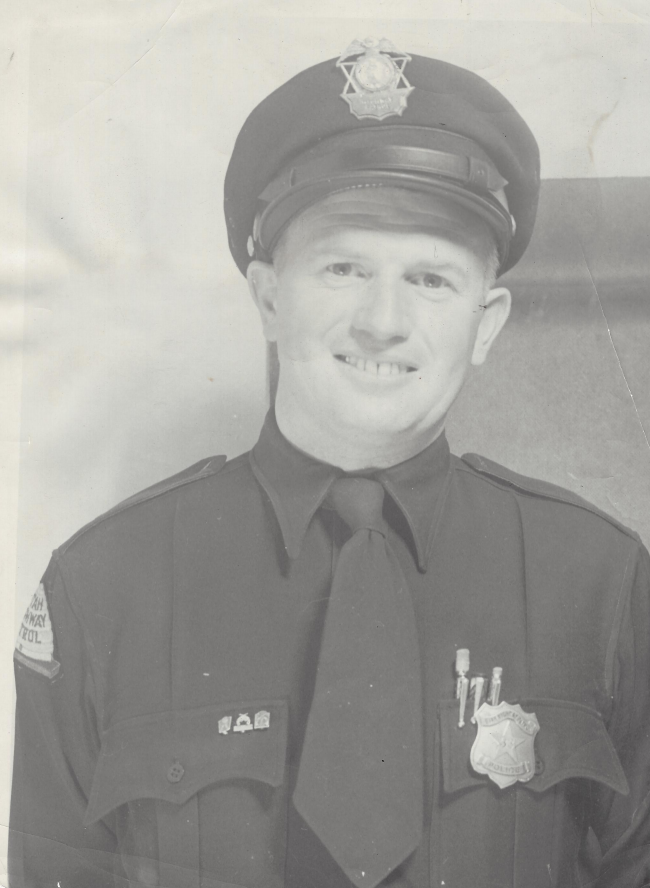 Franklin "Dean" Schaerrer joined the Utah Highway Patrol in 1937. He resided in Payson and served the residents of Utah County throughout his career. In 1941 he was part of the Utah Highway Patrol pistol team that received the Chief's Trophy. He was also the Vice-President of the Utah County Peace Officers' Association. On July 17, 1945 Patrolman Schaerrer was lifting a vehicle to assist a motorist. During this incident, he suffered a severe hernia. Patrolman Schaerrer was admitted to the hospital shortly thereafter. After having surgery, he experienced medical complications and died on July 22, 1945. Patrolman Schaerrer was survived by his wife, Madge, and three sons, Neil, Douglas, and Tom. 
In June 2021, we formally introduced Patrolman Franklin "Dean" Schaerrer to our UHP family. Patrolman Schaerrer died due to injuries from his job in July 1945, as World War II was coming to a dramatic end. We believe, that because of the timing of his death, he was overlooked in the history books for 76 years. Robert Kirby, who is the historian for Utah's Fallen Officers found the stories of Patrolman Schaerrer's death in newspapers from the time. He was added to the Utah's Fallen Officer Memorial in May 2021, which was attended by Colonel Rapich.