Mock Crash at Spanish Fork High School
On May 17th, our troopers in Section 6 partnered with Spanish Fork Police, Fire and EMS, the Utah County Sheriff's Office and AirMed to conduct a mock crash at Spanish Fork High School.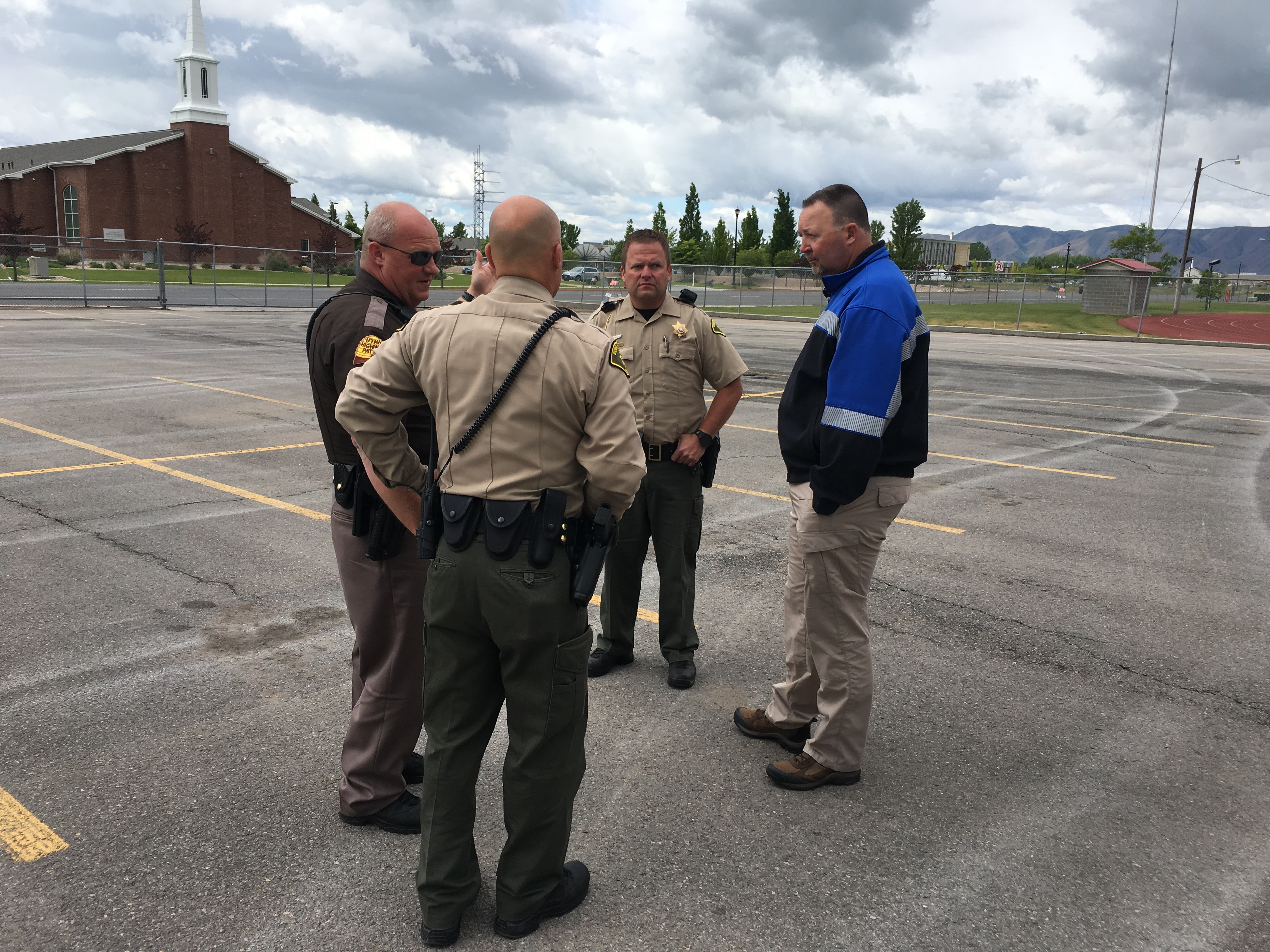 The goal? Trooper Bradford says it best: "We want these kids to get home safely to their parents."
The students watched as first responders worked the scene of the staged crash. They also got to hear the first responders' radio conversations.
As firefighters and EMTs attended to the injured, UHP troopers conducted field sobriety tests on the driver of one of the vehicles. Following his failure of the tests, he was placed under arrest and driven away to jail.
As is the case with many serious injury crashes, a medical helicopter was needed, and AirMed landed near the crash scene to help transport the injured victims.
Following the crash, the students headed to the auditorium, where they saw video obituaries for the two students killed in the crash. They heard about all of their plans for life that were now not going to happen because of unsafe driving choices.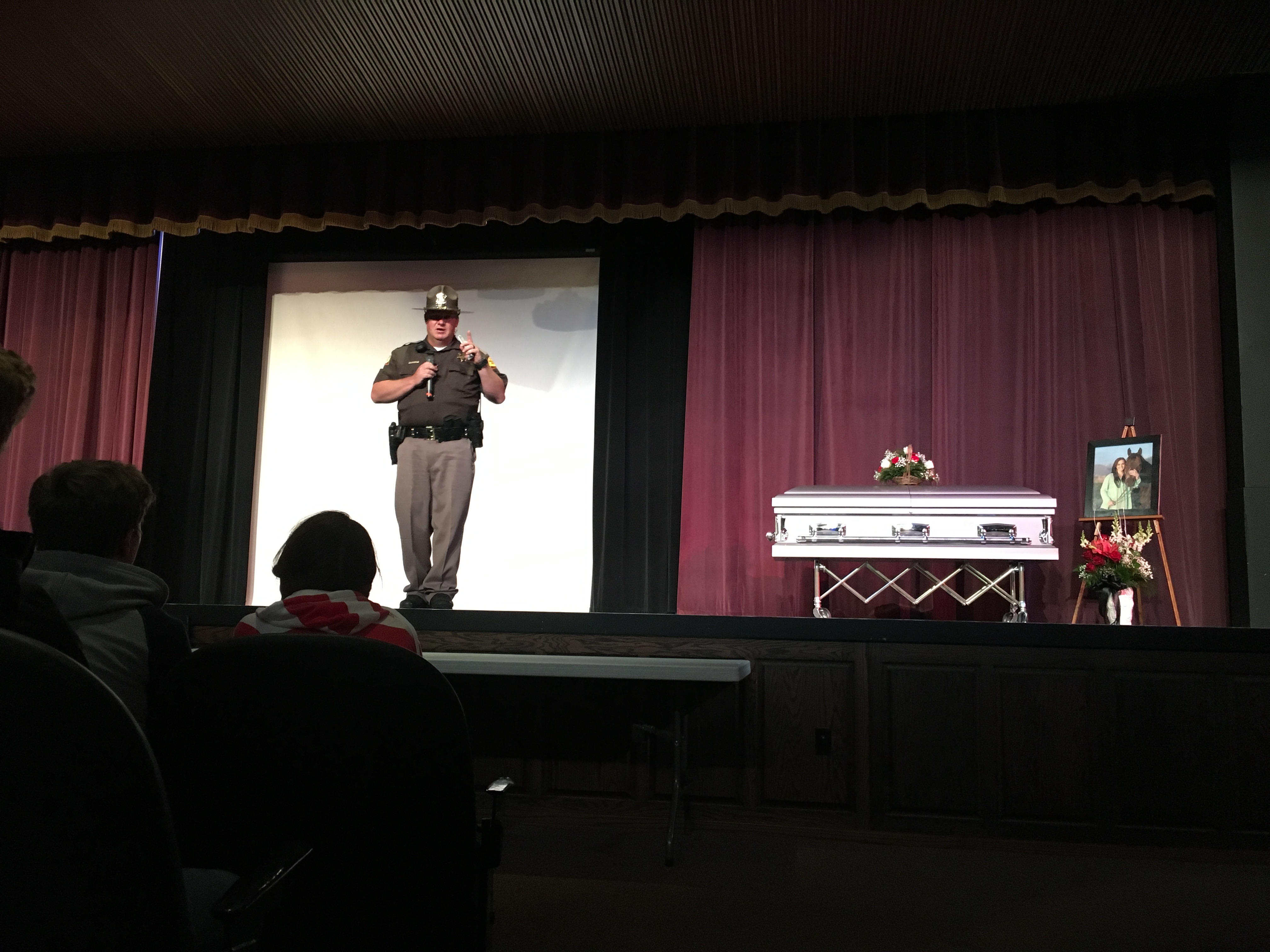 Trooper Bradford addressed the students and shared the first responders' message to the students – choices you make when driving have consequences. Please, drive safely – someone is waiting for you to get home.