Peace Officers Memorial Day and National Police Week 2016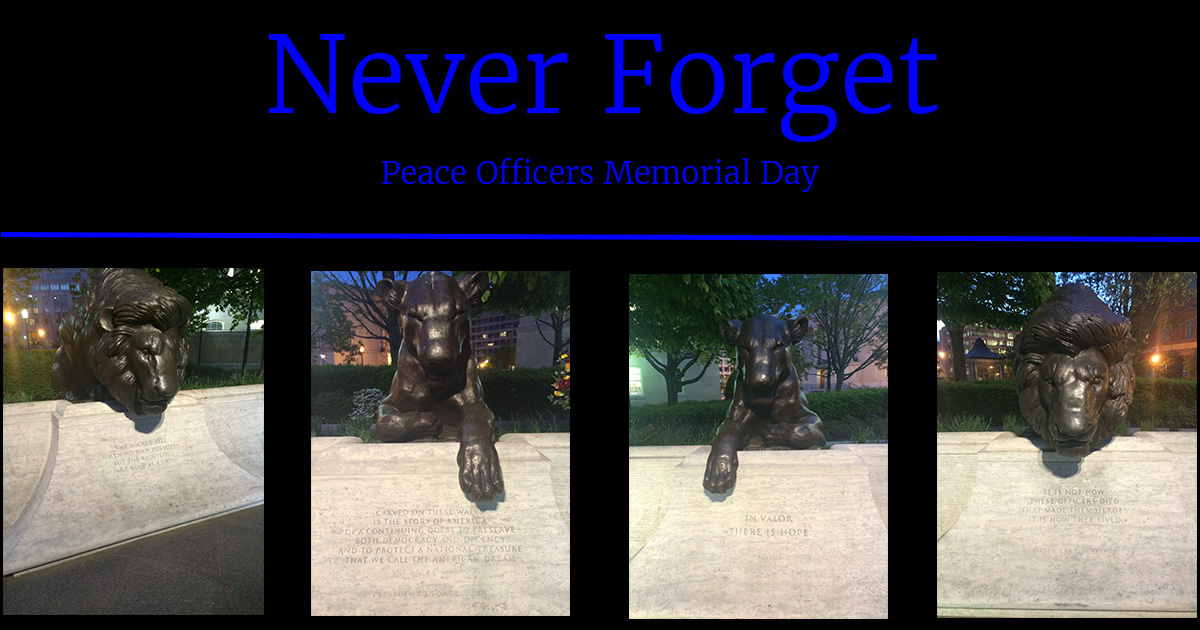 n 1962, President Kennedy signed a proclamation designating May 15th as Peace Officers Memorial Day and the week during which May 15th falls as National Police Week. The memorial day and week are "to pay tribute to the law enforcement officers who have made the ultimate sacrifice for our country and to voice our appreciation for all those who currently serve on the front lines of the battle against crime."
Sgt. Newlin shared these photos from a trip he made to the National Law Enforcement Memorial. Under the Memorial's four lion statues are inspiring quotes that capture the spirit of the heroic men and women who are honored:
"The wicked flee when no man pursueth: but the righteous are as bold as a lion."
Proverbs 28:1
"Carved on these walls is the story of America, of a continuing quest to preserve both democracy and decency, and to protect a national treasure that we call the American dream."
President George H.W. Bush
"In valor there is hope."
Tacitus
"It is not how these officers died that made them heroes, it is how they lived."
Vivian Eney Cross, Survivor
During this week, we encourage everyone to reflect on the law enforcement officers who have made the ultimate sacrifice to protect the public. And, as President Kennedy said, voice your appreciation for all of those currently serving on the front lines of the battle against crime.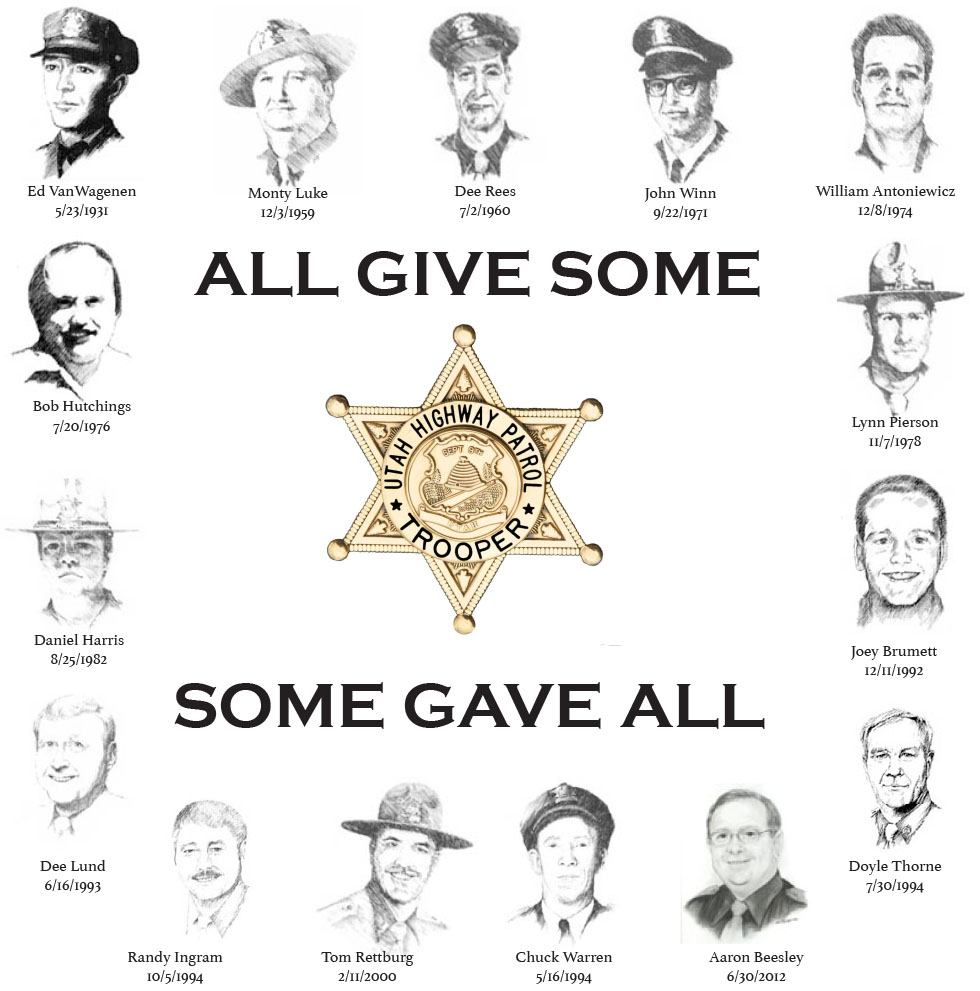 Tags:
law enforcement memorial
,
never forget
,
Police
,
police week
,
thin blue line