Winter Driving Reminders

A winter storm is headed our way, just in time for Monday morning's commute.
We'd like to share the following reminders to help make sure you get where you're going safely.
Winter Driving Tips
KNOW BEFORE YOU GO
Check the weather
Check road conditions
ICE AND SNOW, TAKE IT SLOW
Reduce your speed
Reduce your speed (so important we're saying it twice)
Increase your following distance
Give yourself more time to get where you're going
Buckle up – as always
Avoid quick stops, starts and turns
Use gradual movements to help you stay in control
Travel BELOW the speed limit – the posted speed limit is for dry roads – if it's wet, snowy or icy, you should be traveling BELOW the speed limit
SLOW DOWN AND MOVE OVER FOR EMERGENCY VEHICLES 
Scan ahead so you are aware of what's going on
Slow down BEFORE you approach emergency vehicles
Move over a lane if it is safe and clear to do so
Look where you want to go, not at the crash
Watch this video to see what the consequences of not moving over can be
PACK YOUR EMERGENCY KIT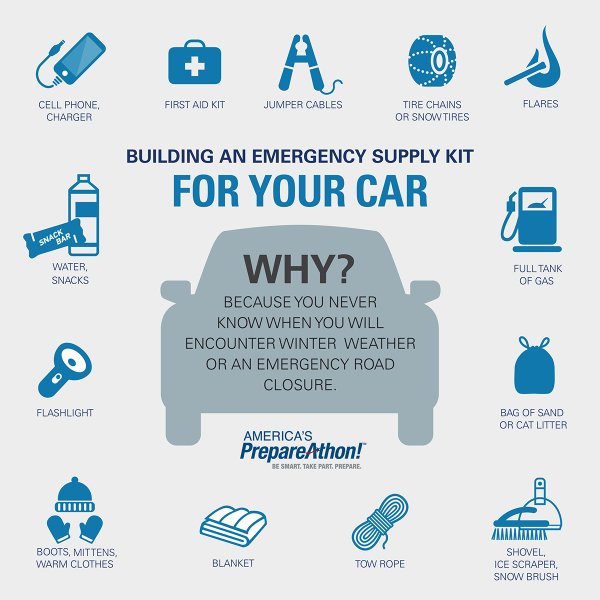 You can find more information about winter driving here:
http://highwaysafety.utah.gov/winter-driving/
Please, drive safely!